HEALTHCARE
Through a network of healthcare experts, Harmony offers clinical insight into current and emerging therapies, as well as analysis of timely policy and regulatory issues impacting the medical and healthcare industry. We provide consultancy to both public and private clients. Our international team of consultants provides a range of services that meet organizational and personal requirements.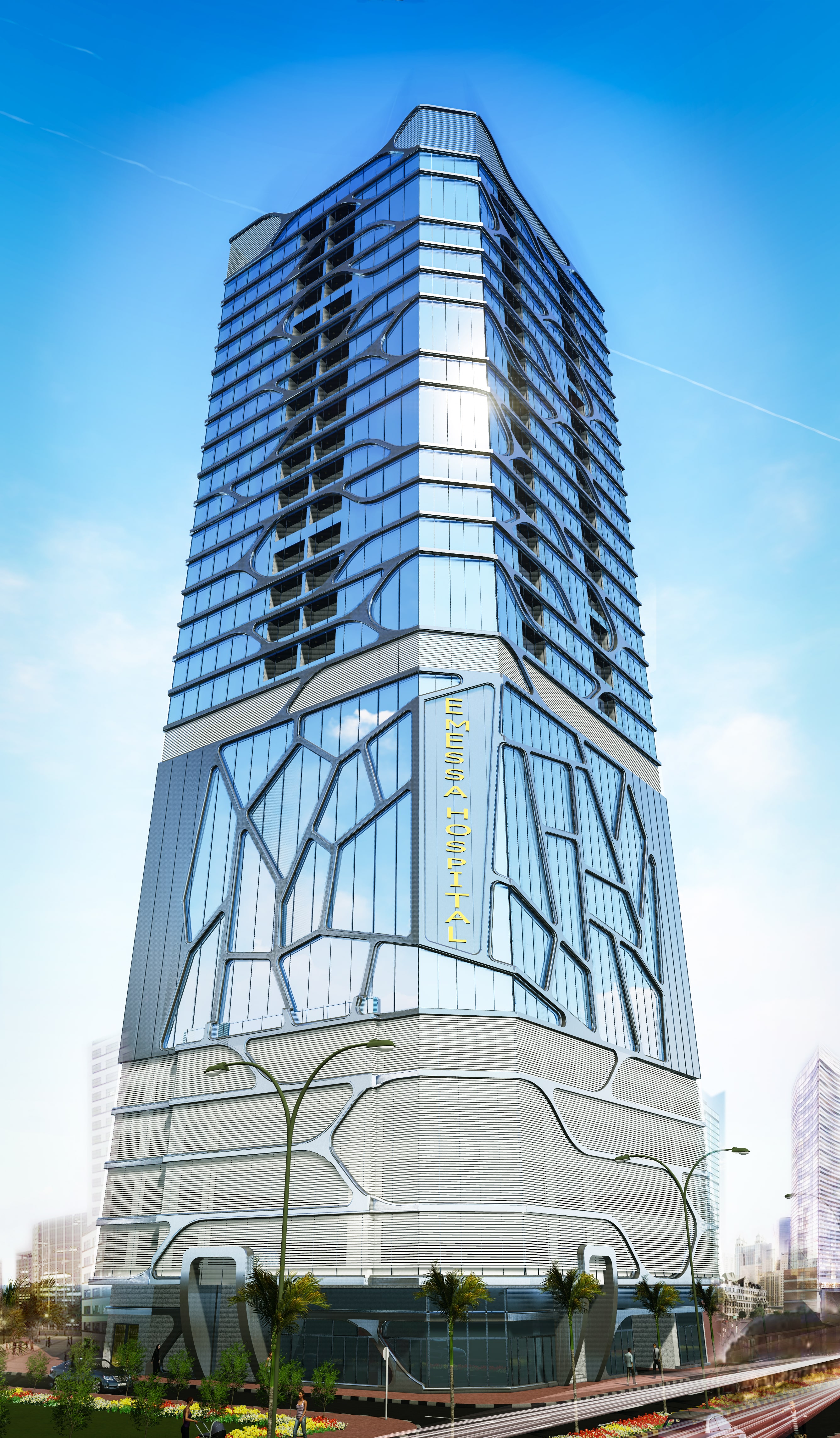 Emissa Hopsital – Ajman, U.A.E 
Unlike other hospital consulting firms simply providing a service, at Harmony Art Engineering Consultants, we combine our experience, proven knowledge and time-tested skills to create additional opportunities for our clients. After we establish a plan and put achievable goals in place, we look at creating targeted opportunities
We can work across whole systems to design and deliver new models of care, reconfigure acute hospital services and establish accountable care organization's
If you're a government or regulator, we can help you develop and implement effective policies If you provide or pay for health or social care services, we can help you improve performance, transform services and achieve financial sustainability We can help you develop and deploy new medical technologies and innovative new services that use them.We can help you to get the initial and final approval form MOH ( ministry of health ) by applying their regulations in a dynamic way to the project
"Our strength is in our ability to maximize the potential of a development whilst meeting our client's objectives of design excellence, time, quality and cost"
Harmony Art Engineering Consultants, Healthcare design department is a one-stop shop for investors who require to access executive management experience in order to develop a new customized or turnkey healthcare facility. Harmony Art Engineering Consultants is also the perfect source for owners of existing healthcare facilities to find the perfect resources if they aim to enhance their facilitys financial performance or to ensure the delivery of quality medical care, to result in greater benefits to their patient and provide complete satisfaction to them.
Healthcare companies face dramatic changes in customer behavior, market dynamics and regulatory demands. Harmony Art works with healthcare companies to deliver better value for patients, fuel innovation and reduce the cost and complexity of operating systems. Our pharmaceutical, med-tech, and payers and delivery systems teams bring diverse and deep experience to every healthcare engagement.
Harmony Art have experience across each and every kind of projects. Our team is well versed in all aspects, across all phases of project delivery and are committed to delivering on time and on budget as well as setting new benchmarks in terms of innovation, design and quality.